Hospitality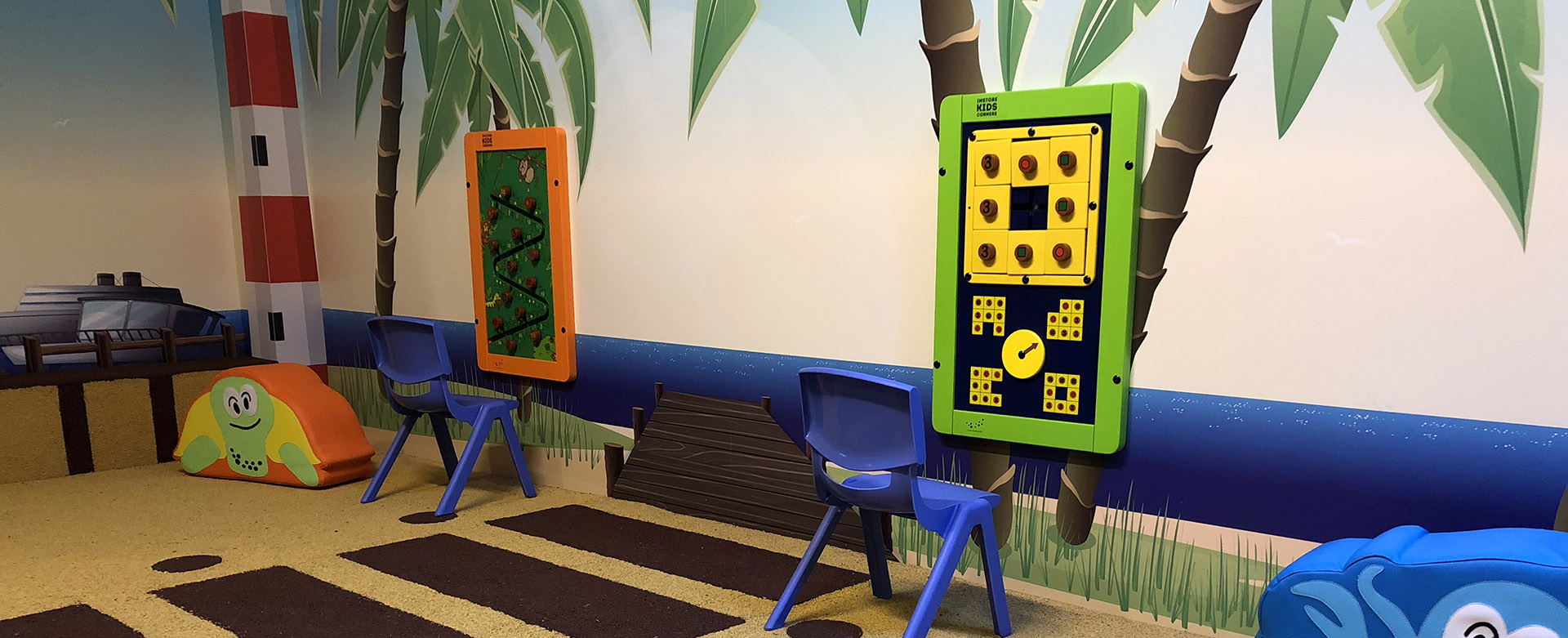 The perfect children's corners for the leisure sector
We believe it is important to be able to take a break as a family, from time to time. A day trip to an amusement park, seeing a movie at the cinema, learning as you visit a museum or splashing around in the swimming pool. With a children's play corner in your organisation families will feel your friendly intentions and know they are welcome. While the children are having fun, the parents can enjoy a snack and a drink in an atmosphere of peace and quiet. Good for the child, the family and your employees.
A kids' corner has many advantages, such as:
Higher revenues per guest, you will sooner serve an extra drink or dessert
A more relaxed atmosphere, convenient for all your guests and for your staff
Your guests are more likely to return
And your guests will stay longer
How do we know this? We have been developing play corners that truly work for many years. This is the daily feedback that we get from our own clients. 
That is what we call: Turning play into profit. Together with you, we design the perfect play corner for your establishment. Request a free brochure or contact us for the possibilities.